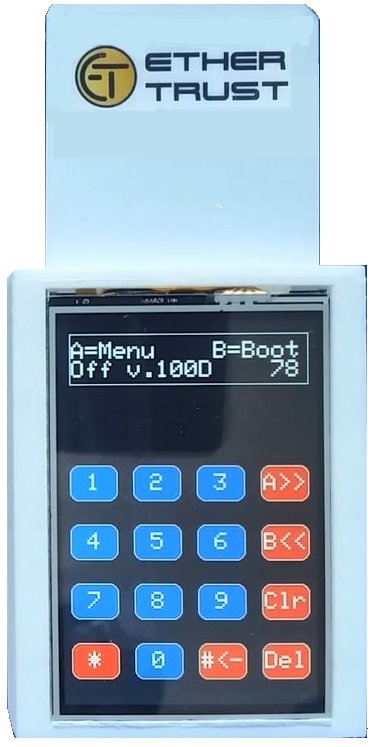 BlockChain and its distributed ledger architecture will bring spectacular disruption across all industries. However, security, specifically key protection, remains a crucial challenge, as demonstrated by recent hacks. Leveraging its extensive expertise in cryptography and secure element technologies, Ethertrust addresses the issue by keeping keys off-line at all times throughout a BlockChain transaction.
Key Benefits
Prevents key theft: Users private keys are stored on an industry certified smart card and kept off-line at all times
Transaction integrity: Cryptographic signing of transactions is done offline (or on-line as a less secure option)
Terminal Integrity: Terminal firmware can be fully and securely "flashed" prior each transaction. Terminal firmware is checked by a remote attestation procedure.
Firmware integrity: The bootloader that executes the "flash" is checked for integrity prior the "flashing".
Interoperability: compatible with Windows, Linux, Android and IOS for network interactions pre and post transaction signature. Supports most leading public blockchain implementations.
Open technology: commodity "bare metal" hardware and firmware.
Features and functions
Mobile EMV payment terminal form factor and general functionality (fits in the hand)
Smart card reader, PIN, touch screen, LCD
Serial USB, Bluetooth Low Energy, SPI interfaces
Imbedded main and communication processors
Removable EAL5+ certified smart card.
Over 50 commands for terminal and smartcard (ISO7816) management
We are looking for candidates to evaluate the early version of our easy to use, portable Ethertrust Crypto Terminal.
If you are interested, please contact us at this link