EtherTrust at Mobile World Congress 2010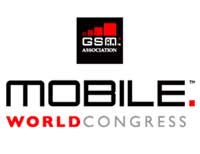 EtherTrust was exhibitor at Mobile World Congress 2010, an international event dealing with mobile devices, held in Barcelona from 15th to 18th February 2010.
In partnership with Sagem Orga, EtherTrust will demonstrate its SSL embedded smart card technology applied to a 3G dongle USIM, exhibiting the benefits of secure identity management and authentication combined with the high speed data link to Internet provided by the USIM.
The demonstration will display highly secure and very simple, user-centric authentication to service providers thanks to EtherTrust OpenID Server, able to generate digital identity certificates on request and to perform certificate-based authentication of a user, hence suppressing the need for login/password pair.
The OpenID Server for USIM use case description
Press Release for Mobile World Congress 2010